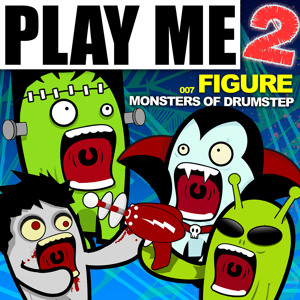 JUST WATCH IT*
Warning: This video is of "adult nature" Viewer discretion is advised.
Now if you thought that was the happy ending..You were wrong.
Here is some SICK new horror step to scare your pant BACK ON.
I personally think this EP absolutely insane, loving the "out of this world" kind of sound.
Props to Jbear and Marcomiester for telling me about Figure.
Figure - Aliens
Drumstep
Figure - Vampires
Drumstep
Figure - Zombies
Drumstep
Figure - Frankenstein
Drumstep
Figure - The Werewolf (Bonus track)
Drumstep
Will be posting more figure soon ;)
One last thing: to that punk in the chat asking for more posts, kindly leave this site if you're not happy with how often we post. DON'T make me get my ban hammer.